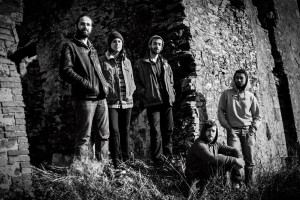 Finisterian Dead End Metal Label is proud to introduce you its new Leaguer : ELLIPSE (Modern HxC Metal, Nantes, Fr) !!
Well known for their Furious Energy on Stage (Circle Pit and Wall of Death Lovers, prepare yourself !!) , their catchy lyrics and a full of madness rhythm section,the band is recording their first album at Brown Bear Studio (Malkavian…) and will unleashed the beast, this Fall !!
Please Welcome Claire (Vocals), Arthur (Bass), Florian (Drums), Robin and Johan (Guitarz) within the Dead End Family!!
\m/
Photo Credit "La Faute à Rélie"