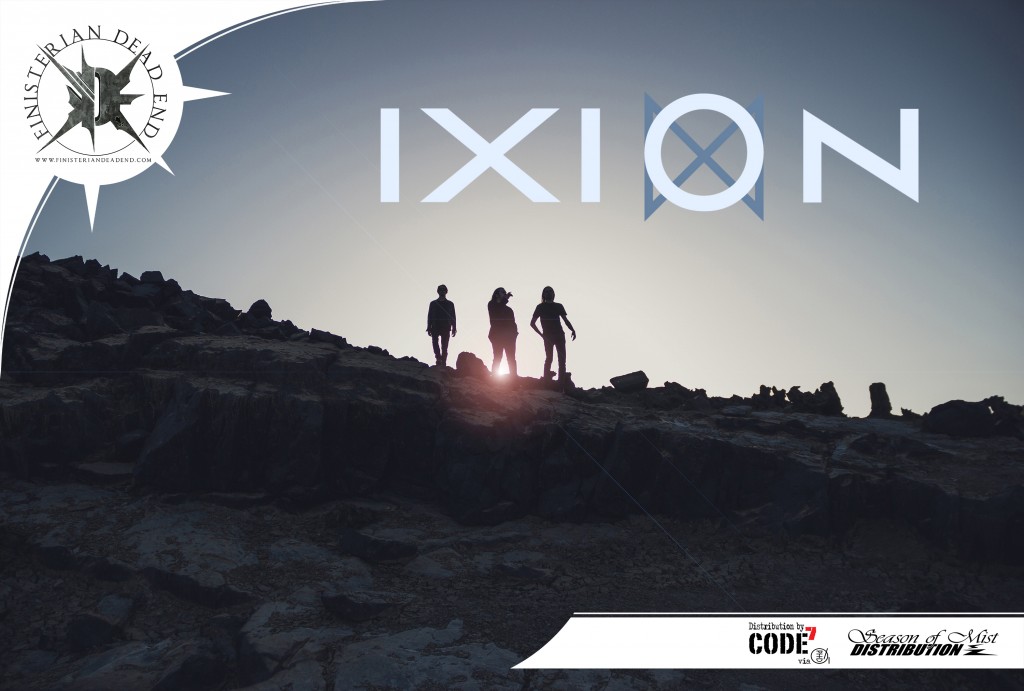 We are proud, honoured and delighted to introduce our newcomer : IXION !!
After a first and noticed album "To The Void" released by Avantgarde Music in 2011, this real Atmospheric Doom french hope ,chose Finisterian Dead End for their Comeback !!
To the program: Lead rhythms, majestic atmospheres and various catchy singing !!
The Breton doomsters invite you for an amazing journey in the world of Atmospheric Metal !!
Their new album will be released in November, and distributed in France by Season of Mist / Finisterian Dead End and in Great Britain by Code 7.
Be ready for the first extracts and cover artwork before the end of the month !!"
\m/