Pictured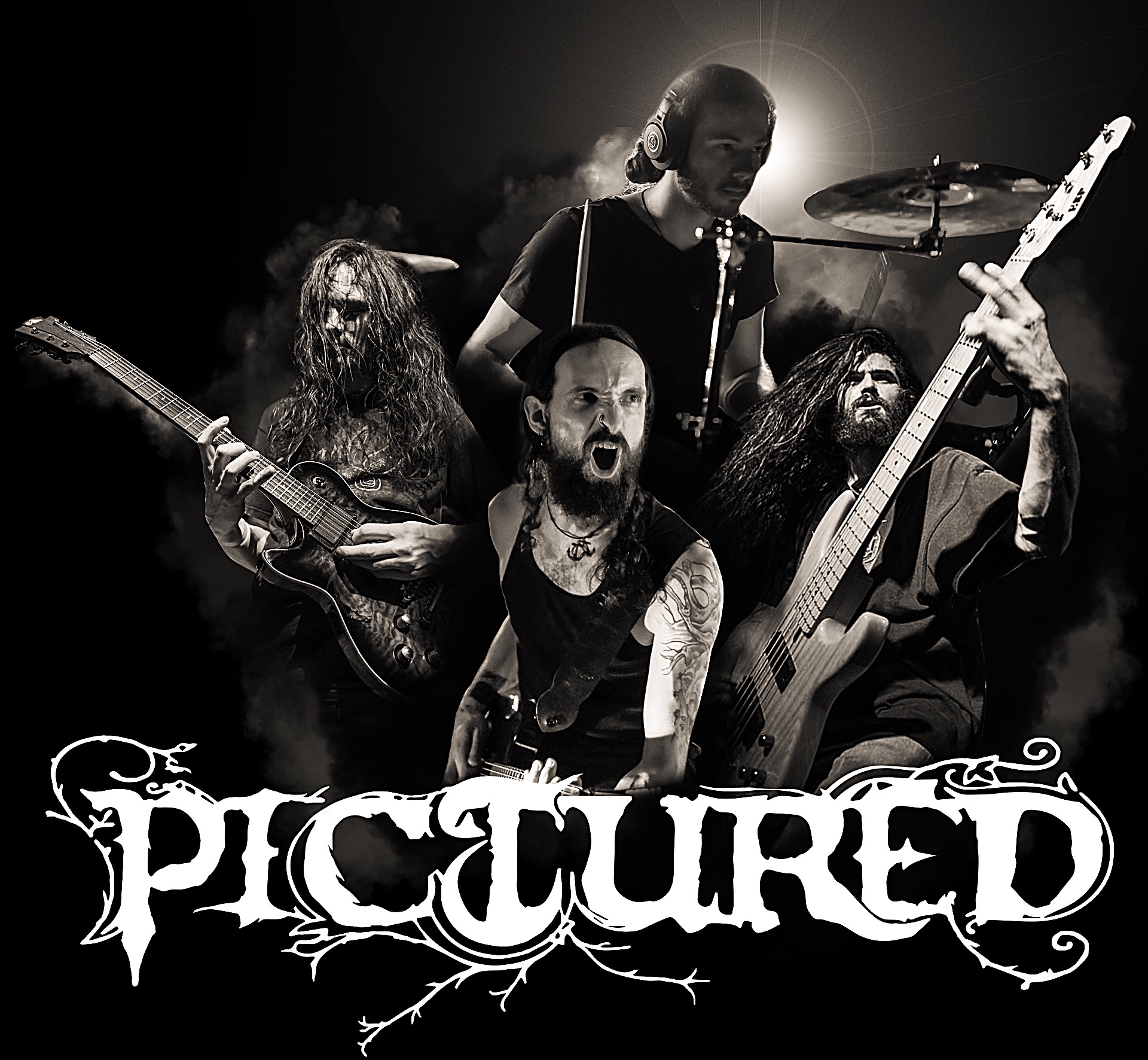 Hometown
Quimper, Bretagne, France
Genre
Melodic death metal
Biography
Created in 2007 in Quimper, Brittany, the band releases its firstself-produced demo, « Son of The Night », in 2008. Already characterizedby a strong musical personality, Pictured releases « The Dwelling » in 2010 at the Drudenhaus Studio (Anorexia Nervosa, Alcest, Ultra Vomit). This release gets numerous positive feedbacks and its title track is said by the French webzine Metalorgie to be a « true hit, maybe one of the best melo-death songs heard that year ».
Later, the band finds other sources for creation and brings up new material, more mature and powerful and passes again the gates of the Drudenhaus for the recording of their first album, « The Strand of Time », during November 2011. With this brand new self-production, Pictured makes another step forward in the French metal scene, boosted by his collaboration with the Breton Label Finisterian Dead End ,the four guys from Pictured are ready to thrash the scene!
The release was a Great Success!! The band opened for Djerv, Mass Hysteria, Sublim Cadaveric Decomposition, Punish Yourself… was Headliner during a 12 shows Tour in Russia and kick asses during a strong performance at Hellfest 2013 Metalcorner's stage!!
After dozens of shows all over the country, a successful You Tube Video Clip "The Dwelling" (More than 1 milion Views), a new kicking ass ep entitled "Deathbearer"and a new drummer, the band is ready to come back WITH A VENGEANCE in 2018 !! be Ready !!
Music
Discography
2010 : The Dwelling (EP – autoproduction)
2012 : The Strand of Time (LP – Finisterian Dead End)

2017 : Deathbearer (EP – autoproduction)
Links