Mantra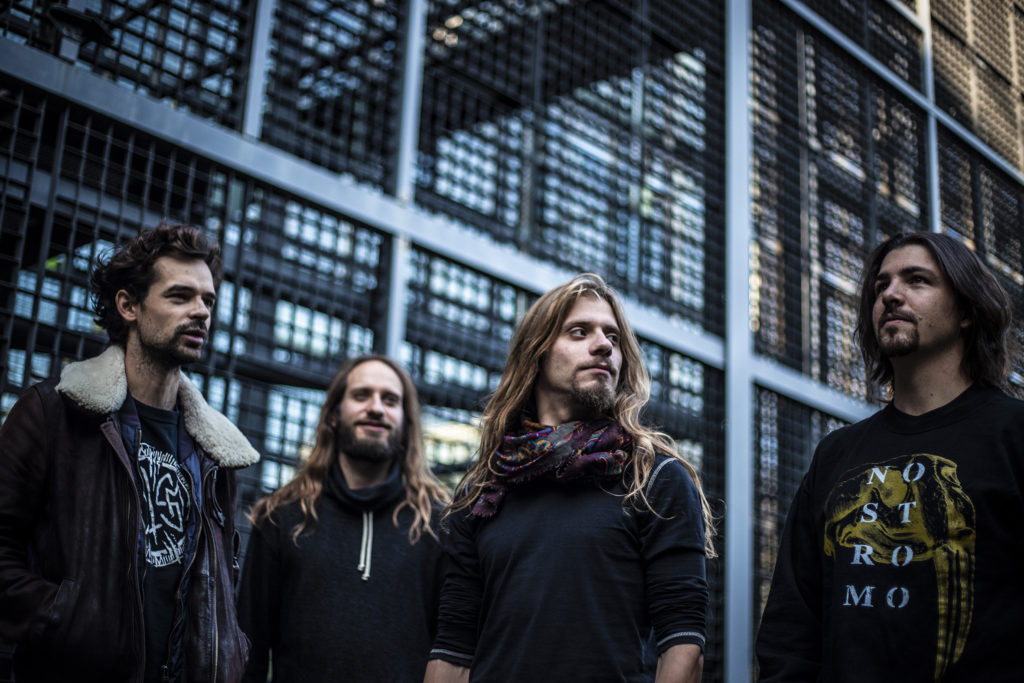 Hometown
Rennes / Paris / Creuse (France)
Genre
Progressive rock/metal
Biography
Free spirit of the French metal scene, Mantra has been exploring the boundaries of progressive music for nearly 10 years. Ritual-like atmospheres on stage, shamanic or metaphysical concept-albums: the band cuts loose to give life to genuine shows, and goes as far as incorporating contemporary dance into its appearances on stage.
The quartet, now scattered around France, unveils in 2019 its third album, MEDIUM, a project that once again pushed its limits. Indeed, this record explores the body-mind duality along two epic 17 minutes tracks, independent from each other but complementary: superimposed, these two pieces give birth to a third one: the harmony of the body and the mind.
Is the body inseparable from the mind? What remains of us after we die? With MEDIUM, Mantra questions the very meaning of life and touches on a form of total art, crystallizing the interactions between reason and spirituality.
As the underlying theme in MEDIUM's design, the complete superimposition of both sides of the vinyl prompted the group to innovate at every stage of its production: composition, arrangements, mixing and even mastering gave in to the exercise, turning this record into an extraordinary experience, where modern metal reconnects with the irresistible will to innovate of his ancestors.
With nearly a hundred shows behind them, including two appearances at Hellfest, Mantra has become in a few years one of the spearheads of the progressive scene. The album "Laniakea", published in 2016, had marked the spirits by its ability to blend violence and softness into a prehistoric tale. MEDIUM sees the band fully assume its role of precursor, offering a record without any compromise, forever insensitive to conventions and standards.
Discography
2009 : Let The Light Be (demo)

2010 : Tribal Warming (demo)

2012 : Toward The Light (EP – autoproduction)

2013 : Into The Light (LP – Finisterian Dead End)

2016 : Laniakea (LP – Finisterian Dead End)
2019 : MEDIUM (LP – Finisterian Dead End)
Music
Links