Dysilencia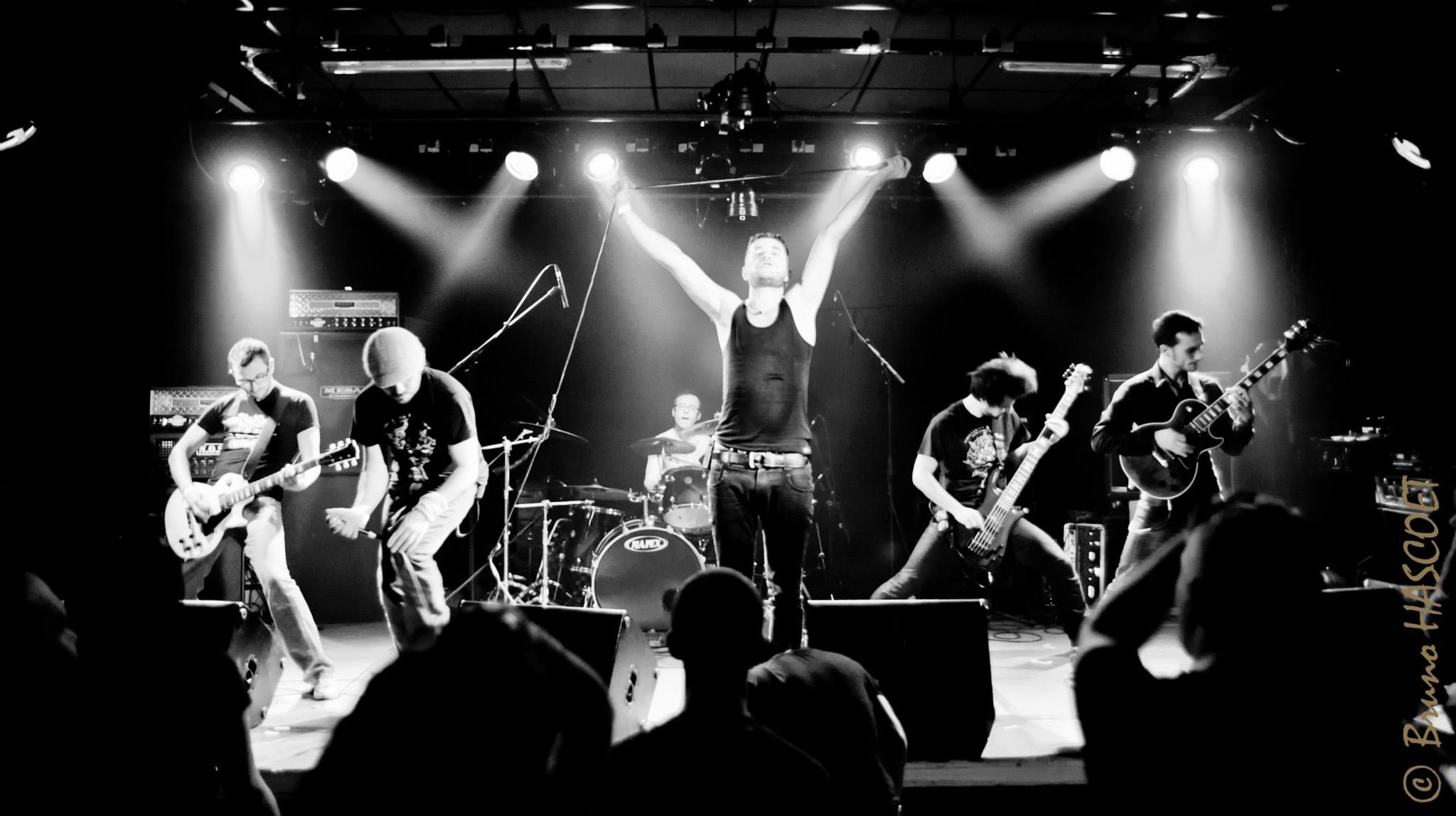 Hometown
Brest
Style
Rock/Metal/Electro
Biography
Created in 2004, Dysilencia is the sum of 7 enthusiatic guys, passionate by Stage, Wall of Sound and furious rhythm sections!!
Thanx to their powerful sounds and their appetite for stage, they quickly drawn attention… They supported Sidilarsen or Gojira and won several springboards all over Brittany between 2012 and 2013
After lots of gigs, they entered Slabsound Studio in 2012 and released their first EP "Boule à Facettes" in April 2013.
Successfully received by the public and the medias, this first effort is a real Musical Card which permits the band to well-kown in france but also abroad.
On March 7th 2015, they released their new EP "Ceux Qui Marchent Debout". This one was , for sure, a big step forward, a new experience to bang your heads!!
Their 1rst "Full Length" is on preparation… Stay Tuned !!
Music
Discography
2013 : Boule à facettes (EP – Finisterian Dead End)
2015 : Ceux qui Marchent Debout (EP – Finisterian Dead End)
Links