Abduction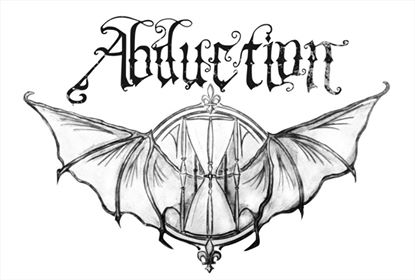 Hometown
Versailles, France
Style
Autumnal Black Metal
Biography
ABDUCTION is a french black metal band created in 2006.
A demo, "Heights' Shivers", was released in October 2010 (with positive reviews from webzines such as Metal Impact, Nightfall In Metal Earth, VS-Webzine, Spirit Of Metal, La Grosse Radio…) The band was also featured as « new band of the month » in the French Rock Hard Magazine issue 118.
After five years of hard work and dedication, the band is now ready to unveil its first full-length:
"Une Ombre régit les Ombres" October 28th, 2016
Originally carved into an old sundial, this enigmatic title expresses with perfect accuracy what ABDUCTION is all about.
Obsessed with the flying of time, the band pays tribute to France's History, heritage and majestic landscapes through long, intense and melancholic songs, solely sung in French. Crafted with a lot of care and passion, the six tracks of this album present a unique blend of stormy, raging black metal and autumnal acoustic parts.
Inspired by bands like Dissection, Opeth and Primordial, ABDUCTION aims at creating something truly authentic, poured out of flesh and blood.
ABDUCTION is composed of four plague doctors: Guillaume Fleury (guitars), François Blanc (vocals), Mathieu Taverne (bass) and Morgan Velly (drums).
With "Une Ombre régit les Ombres", which was produced by Déhà (CLOUDS, WE ALL DIE (LAUGHING), MALADIE…) in his HHStudios in Bulgaria, the musicians created their own personal medication. A way to escape the burden of modern's life and summon the scent of their ancestors' soil.
Discography
2010 : "Height's Shivers" (Demo – Auto-Production)
2016 : "Une Ombre régit les Ombres" (Album – Finisterian Dead End)
2018 : "A L'Heure du Crepuscule" (Album – Finisterian Dead End)
2020 : "Jehanne" (Album – Finisterian Dead End)
Links