New Signing / Stinky : When Punk HxC enters Finisterian Dead End's Roster!!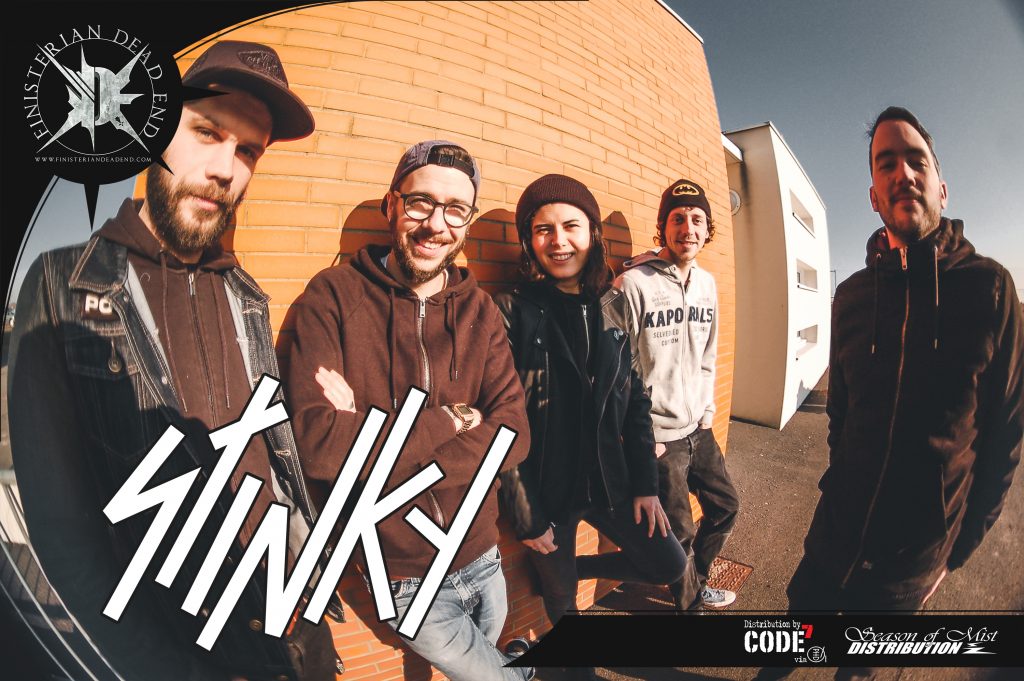 Finisterian Dead End Metal Label is proud to host a new talented and crazy band in his roster : Stinky !!
Formed in Nantes in 2010, this Punk HxC crew , influenced by bands such as Comeback Kid, Miles Away or Champion is already know for his burstling activities and his energetic sets :More than 270 concerts in 14 different countries, 4 European tours, taking part in several festivals ( Hellfest Open Air 2014 (Warzone Stage) or the Xtreme Fest 2016), 3 EPs, 1 album, videoclips,…
Stinky already shared stage with  Sick Of It All, Terror, Comeback Kid, Millencolin, Against me, Expire, Tagada Jones, Black Bomb A, Turnstile, No Turning Back, All For Nothing, Get The Shot Death Before Dishonor …
2017 will be their Grand Coming back , with the support of Finisterian Dead End Metal Label and a new album (this fall) . Be ready for a great slap of Metal HxC !!